List with Angus, he's full of bull!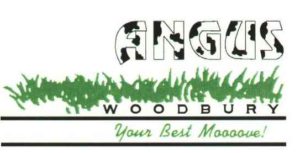 It just didn't seem like a very good marketing strategy back in 1989 (or today for that matter)
This was pre-internet, and also pre-massive hype for Angus beef. Some people knew about Angus Young (ACDC) but as a general rule, people were often sidetracked by my name.
I was young, and I was looking for a slogan, an image to set me apart from the bazillion other agents in town. A strategy to help people remember me.
I struggled with this until one day there was a computer box in the office from a little company called Gateway Computers (they exist in a different form now, but at one time they were the largest direct seller of personal computers in the US)..
They used cow spots on their  marketing materials.
Aha! I would use cow spot lettering (yes, I know.. Angus cattle are notably lacking in spots) and my slogan would be "your best mooove!"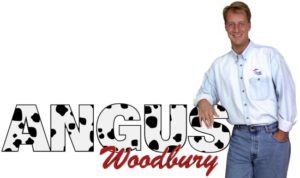 It was fun, so I ran with it.  Anything that I could do with cows to relate to the business, I did.
It worked!  I was involved in several national groups over the years, Allen Hainge's CyberStars, The CyberProfessionals, Star Power and Floyd Wickman's Master Sales Academy.. I became known as the "cow guy".  Online, people and friends starting calling me "Moo" and it stuck.
It's been more than 30 years, I'm not changing cows midstream
#MooInNaperville #MooInWheaton #MooInAurora
#YourBestMooove